Intelèways sources professionals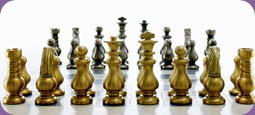 Do you have a job that requires cutting edge Technical skills? Have you undertaken a time-bound assignment of mammoth proportions that none but the best Technology professionals can execute with keen precision within the given time framework?
Intelèways will identify and evaluate the appropriate human resource inputs to guarantee That your job is handled with professional skill and expertise. This is owing to the fact that we undertake extensive research into our manpower database, checking and cross checking skills, experience and references, so that only the best available and genuine personnel are placed with our demanding customers. An ongoing and well-maintained Database also ensures that we seldom or never have to advertise for positions.
Our Services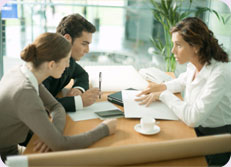 Intelèways perceives the increasing competition in terms of quality and service as an indication of the growing requirement for high performance inclined, committed, imaginative and innovative human resource inputs. Our aim is to bridge the widening demand-supply gap by sourcing and supplying professionals with the right edge, to enhance the productivity of the organization in which they are placed.
Intelèways comprehensive range of services includes
A comprehensive range of key services that encompass skill mapping, job analysis, recruitment, interviewing and selection and outstation recruitment services
Placement and Executive Search services providing suitably trained, experienced candidates for a wide range of positions in the IT and Non-IT industries
Head Hunting within India for specific senior positions
Any other specific activity required by a client in the area of personnel selection and executive search.
HRM
TEMP STAFFING /PAYROLL MANAGEMENT
Processing monthly Payroll
Generate various Payroll reports viz. Pay register, Payslip, Bank Advice, Summary, PF Statement, ESI Statement, TDS Statement, Profession Tax statement (state wise), Loan/Advance Statement, MIS as per requirement. Getting the payroll package designed and updated as per requirement of the clients.
Performance Appraisals

Implementation of appraisal system, as required by the management as quarterly, half yearly or annual HR evaluation & processing system, designing/formulation & implementation of HR Policies, managing of individual cost to the company.

TRAINING & DEVELOPMENT
Our highly qualified HR Experts would Identify training needs of an Organization & formulate training programme accordingly. Major areas covered under these training sessions are – Personality Development, Soft Skill Training,Behavioural Training,NLP.

Organizational Development
Our O.D. Experts would suggest the right solutions & methodologies to improve overall productivity & efficiency of your Organization.

Marketing & Corporate Communications
Branding Solutions

Brand strategies
Developing a Company Name
Logo Design
Media&Public Relations
Strategy development and promotional development
Brand isn't about logo, tagline and glossy brochure. Brand extends to employees, customers, the media and even the general public as the above story illustrates.We would characterise exclusive Brand strategy for your company that would project the right image & to reach the right customers.