Intelèways sources professionals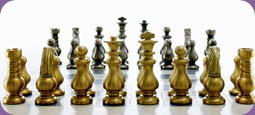 Do you have a job that requires cutting edge Technical skills? Have you undertaken a time-bound assignment of mammoth proportions that none but the best Technology professionals can execute with keen precision within the given time framework?
Intelèways will identify and evaluate the appropriate human resource inputs to guarantee That your job is handled with professional skill and expertise. This is owing to the fact that we undertake extensive research into our manpower database, checking and cross checking skills, experience and references, so that only the best available and genuine personnel are placed with our demanding customers. An ongoing and well-maintained Database also ensures that we seldom or never have to advertise for positions.
Company Profile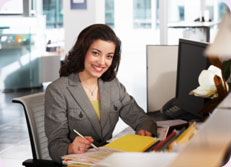 In a global arena where changing trends require skills that are sharpened and shaped to the need of the hour, Intelèways introduces a personalized professional service to cater to the requirements of the industry. Intelèways - A young entrepreneurial endeavor, with an earnest ambition to achieve preset goals and ultimately reaching out for the objective of the customers.
Adopting a Professional Operating Procedure
Intelèways adopts a keen sense of professionalism in every aspect related to our service. We believe in a certain degree of transparency in the proceedings, and require a fair knowledge of each client organization along with the nature of the positions, which we are to assist in filling. To this end we work on agreed job specifications, taking into account the individual requirements of each client.
Firm inclination on ethics Intelèways operates both professionally and ethically
We believe in maintaining the utmost confidentiality in regard to information obtained from both individuals and the concerned organization during the course of placement.
We are committed to striving for improvement and bringing about beneficial changes to the environment we work in.
We seek to add value to our client's resources through our inputs.
We maintain an honesty of purpose, which is apparent in the accurate picture we present to both the client and the individuals who are being considered for placement.
Excellent track record of supply to reputed organizations throughout India.
Comprehensive screening, skills testing and psychological assessments.
With globalization creating a plethora of employment opportunities, it is of vital importance that positions are filled with appropriately qualified professionals Intelèways undertakes this demanding task with modesty, utilizing our experience to our advantage and capitalizing on our feel and knowledge of the Human Resource market.